Australian Architectural Sam Crawford Architects has transformed what was once a commercial garage, sandwiched between terraces, into a bright and modern home, despite the fact that it turned out to be long and narrow, it became quite comfortable for living.
A palette of materials made of black steel, old brick, concrete and wood was used to design the interior of the house. Everything plays together in the rays of natural light falling into the room from the courtyard, it fills the living, dining and kitchen areas.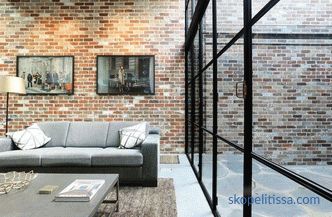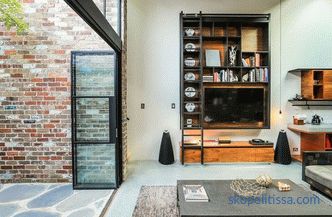 For the design of the kitchen, they took a concrete worktop, wooden cabinets, equipment and fittings in black. To decorate the light wood cabinets in their doors, small holes were made in the form of artistic drawing.
On our site you can find out more popular projects of garages and other "small forms" for a private house - from construction companies represented at the exhibition "Low-Rise Country".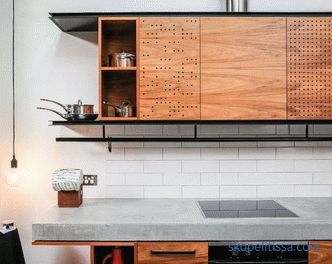 Opposite the kitchen wall, there is a large kitchen table-island, over which hung lamps with a shade of lightweight concrete. Four people can freely sit at this table.
The back wall, located behind the kitchen and living room, was created at a time when the room was a garage, it was left in the same form, covered with special materials to preserve the integrity of the brick.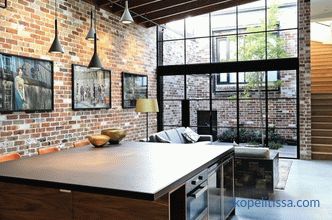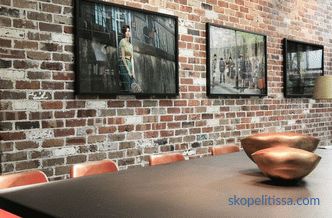 It can be interesting! In the article on the following link read about prefabricated Ten buildings Fold Engineering.