A country house, located away from the bustle of the city, gives residents of megalopolises the opportunity to enjoy the closeness to nature, to breathe fresh air and enjoy the fruits of their labor. But some owners of real estate in garden partnerships for a long time did not think that the design of a country house is an urgent need, without which they would not be considered full owners.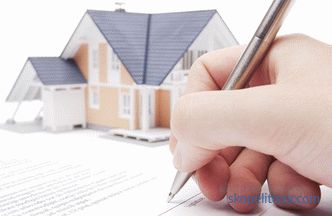 Ownership and use of a cottage it means that you can freely dispose of it. Even if the land is the property of the owner, then any capital structure on it will be considered to be a willfully erected building (art. 222 of the Civil Code of the Russian Federation) until it is recorded in the Federal Registration Service.
Why the design is necessary
The recent amendments to the legislation put the owners of suburban real estate before it is registered. Here are some options when it is preferable to design a country house:
making property rejection transactions - sales, donations, testaments, barter, donations;

the possibility of presenting even an unfinished object as collateral to the bank for a loan;

for registration for the construction of a property insurance contract;

so that you can get full compensation for the building and the land in case of withdrawal of them for complex development;

in order to avoid disputable moments with neighbors by location Nice plots;

to connect the necessary communications if you plan to use the dacha for permanent residence;

in order to avoid making the structure illegal and then demolishing it owner account.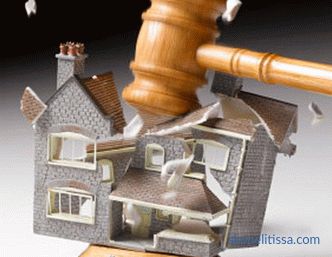 On our site you can find contacts construction companies that offer the service of designing country houses. Directly to communicate with representatives, you can visit the exhibition of houses "Low-rise Country".
The registration procedure
For the owners of country houses, the law grants the right to design buildings on their garden plots in a simplified way. Conventionally, this law is called "dacha amnesty." The term of its application is extended until March 2020.
In order to understand how to properly design a built house, you need to decide whether it falls under the dacha law or should be taken into account on a general basis.
For the registration of real estate under an amnesty, obtaining a permit for construction and operation is not required, which greatly simplifies the process.
The following capital structures, which have a foundation and inseparable walls from it, fall under such an order of ownership to the property of a country house:
houses for temporary or permanent residence, as well as inventory storage ;

garages located on the garden plot;

solid outbuildings - bathhouses, barns, gazebos and others.
If the buildings on the site do not belong to the specified type of structures, then they are not subject to registration.
Important! When receiving a land plot before 2001, it is possible to privatize and issue it as a property free of charge and under an accelerated procedure.