The number of devices that facilitate the life of a modern person is growing day by day. Separate communications and gadgets require more and more attention and, as a result, time to configure. The idea of ​​home automation - the integration of all devices under a centralized control is implemented using the "Smart Home" system. The world of modern technology is designed so that there are no perfect solutions. The main task for someone who wants to make their home smart is to determine what features and capabilities will be needed, and how they are implemented by different manufacturers.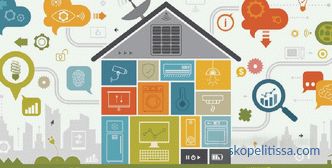 What can Smart Home
The first Smart Home systems began to spread about 15 years ago; from an exclusive toy, they gradually became a reality accessible to the majority. Xiaomi and Apple have not stood aside, their smart solutions are easily integrated into all home processes and allow you to solve many problems:
Improving comfort. Automation of routine processes frees up time for more enjoyable things. It can control the garage door and blinds, lighting (including night), heating and household electrical appliances, air-conditioning equipment.

Increased security. Tracking and responding in time to water leaks, roof icing, smoke or uninvited guests is one of the most useful features implemented in both systems.

Reduced utility costs. Smart home from Apple and Xiaomi optimally adjusts the operation of devices, saves energy and money, and, therefore, partially pays off.

Increasing the value of a house. A competently designed smart system will increase the attractiveness of housing for potential buyers.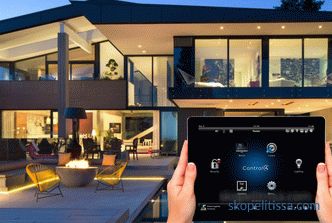 Similarity of Systems
Xiaomi and Apple are wireless type of smart housing systems. Wireless protocol, unlike wired analog, provides many advantages for their owners:
Simple design and assembly. The system requires minimal labor costs during installation - no need to make walls, which is especially important in rental housing.

Accessibility. The system can be assembled by a person without a technical and construction degree.

Flexibility. The system configuration can be changed as often as you wish, rearranging old elements and adding new ones.

Creative. Wi-Fi allows you to automate those elements on which cables simply can not be (for example, a motion sensor is easily installed on the mailbox).
The fact that these systems are controlled by commands following the radio channels is at the same time their Achilles heel. Both Apple and Xiaomi are sensitive to radio quality; their operation may be affected by the operation of a radiotelephone or microwave.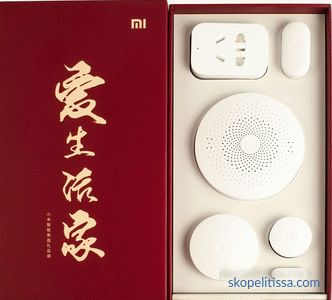 Communication Protocols: Similarities and Differences
The smart home systems from Apple and Xiaomi exchange information in three ways: via Bluetooth, via Wi-Fi and using a basic (native) communication protocol. Bluetooth connectivity has the following features:
Efficiency. The link is in sleep mode (at minimum power) until the connection starts.

Compatibility. Most users already have a wireless router (often called a router), and many devices can connect to it directly. A specialized hub is not always needed.

Interference problems. The more devices on the home frequency (2.4 GHz), the stronger the interference and the longer the response time to the command.

Not all hubs are compatible with Bluetooth, not all devices are equipped with this method of signal transmission. On the basis of Bluetooth can not build a grid.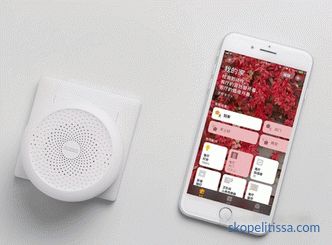 The main advantage of Wi-Fi is in every smartphone, universal and familiar to most users. The Wi-Fi protocol is supported by many smart devices (often in combination with ZigBee), and the list is constantly expanding. Compared to Bluetooth, Wi-Fi is in a more advantageous position, although it has its own disadvantages:
The work of a large number of devices slows down the operation of the router. In addition, it is sensitive to interference from household appliances, and its location may affect the quality of work.

Not all devices are equipped with Wi-Fi (embedding it in a light bulb, at least, is not rational). Those that are equipped, often cost two to three times more expensive than their counterparts.

High power consumption. It will take annoyingly frequent battery replacement, and batteries will suffer.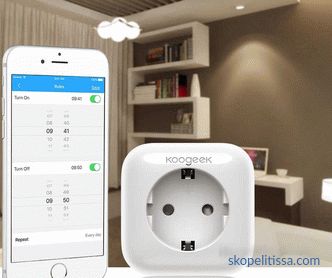 Appendices: similarities and differences
Unification and communication of devices in Apple's smart home occurs using the HomeKit application with the following features:
Supported only by the iOS iOS system (and installed exclusively from the App Store). This means that HomeKit is available only to owners of apple gadgets and devices, starting with iPhone 5s, iPad mini 2 and iPod Touch 6.

Communication between HomeKit and smart devices is done via an encrypted channel Wi-Fi.

HomeKit-compatible device from other companies must have apple certification and use appropriate encryption, which immediately affects the price.

To set up HomeKit communication with third-party devices using ZigBee and Z-Wave protocols, an interlayer is required - a hub.
The smart home from China is built on the basis of the MiHome application. Information transfer in the Smart Home Xiaomi system takes place via the ZigBee protocol with the following parameters:
The protocol is cheap and reliable, has cryptographic protection.

The protocol is on its own frequency. This means that ZigBee products respond to the command instantly; they are not affected by external interference.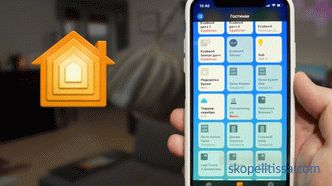 Energy efficiency. Due to the modest power consumption, the sensor batteries operate for a year and a half (depending on the intensity of use).

Widespread. Based on the ZigBee standard, not only Xiaomi devices (and almost all Chinese firms) are produced, but also most European manufacturers, from Bosch and Siemens, to IKEA and Phillips. This means that finding the right device for Xiaomi smart home is easier than for Apple.
Tasks to be solved
Both systems perform all actions necessary for full-fledged work:
Connecting devices. Automatic connection (after scanning the network) is more convenient for the user, but is considered less secure. A more reliable way is to connect by entering a pin-code from a package or by scanning a QR-code.

Creating groups. Combining several lamps into a group will allow you to command them using a voice assistant or from a single switch.

Scripting. Scenarios are actions that are configured to trigger a condition; they are combined and activated in the correct order.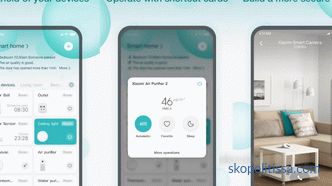 Creating scenes. The scene combines several scenarios (including groups). A popular scene is "watching a movie," when the overhead lights are muted and the lights turn on. The classic options are "good morning," "I'm leaving," "I will be soon," and "I'm at home."
Depending on the set of smart devices, the number of scenarios can amount to tens and hundreds (including combinations of several scenarios from one condition). In both systems, the script is launched in different ways:
Manually, via the application.

By timer. The script will run at a specific time (day).

When you call or receive a message on your mobile.

If a sensor or device is triggered.

If weather conditions change. In the case of the Xiaomi is not relevant - the system uses weather data in China.
Ease of use and variety
Both systems have a well-thought-out interface and flexible settings, easily complemented by new devices. Both Apple and Xiaomi allow you to control devices and communications from your phone or access points. Apple's smart home is easy to use: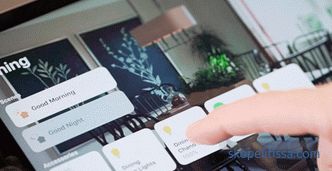 Setting up work is also carried out in several clicks.

HomeKit application is equipped with Siri voice assistant, who understands voice commands in Russian.

Devices from third-party manufacturers are connected to the apple smart home through HomeKit or a special adapter (hub). This allows you to add to the network gadgets that use an alternative network protocol ZigBee (or Z-Wave).
The original version of Xiaomi smart home can be downloaded from Google Play. The work of Smart Home Xiaomi differs in some features:
There are no installation instructions in Russian - only in English. The MiHome application is not completely Russified (notifications, for example, are not translated).

When installing the application, you must select the region "Mainland China" (mainland China), otherwise the system will not work.

Servers are located in China, which causes problems from time to time to communicate.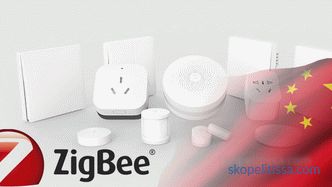 Xiao AI's own voice assistant only understands Chinese, so the company integrates its device with the voice assistant Google Assistant, including in Russian. Gadget management is available both from a smartphone (from the app) and using voice commands (for example, through Google Home smart speakers).
Devices for the Xiaomi smart home system come out under the Aqara sub-brand. The brand has an official Aqara app with a version in Russian. Recently, Aqara has become available for installation in Google play and on Apple devices. This allowed Aqara devices to be integrated into Apple's smart home and managed through Siri voice assistant.
Smart Home applications from both companies work with devices of various directions, from lighting and climate control to security. However, the offer from Xiaomi is very diverse. The company produces many home devices that support the function of a Bluetooth gateway and the ability to connect to the Mi Home system. If you wish, you can get a smart treadmill, tumble dryer, kettle or smart vacuum cleaner Xiaomi.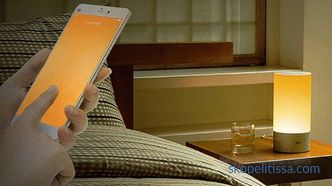 Output
Apple's smart home is a hassle-free and easy-to-manage system. Its main disadvantage is the pricing policy of the company; pleasure in the form of an apple system is outside the budget segment of the market. Gadgets from Xiaomi, combined in Mi Home, can be considered a full-fledged replacement for the apple smart home. In the company's arsenal, a huge number of smart devices, their number is constantly growing, and prices look much more attractive.
When choosing Xiaomi, you should also pay attention to the protocols. In most cases, you can not do without a hub, if the kettle is tied to Bluetooth, sensors use ZigBee, and the lamps obey commands via Wi-Fi. Despite these difficulties, Xiaomi gadgets have two advantages - the price (they are several times cheaper than apple ones) and a good design, reminiscent of the classic products of a competitor.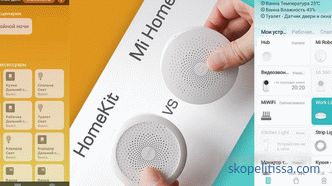 Both systems are universal and suitable for any task, from lighting control to climate control. Voice assistants (Siri from Apple and Google Assistant from Google Home) do not work without the Internet, and communication with external devices is carried out only via Wi-Fi. Cloud solutions are not the best option in terms of security, so according to the rules of Apple, all HomeKit-compatible devices use the principle of full encryption (end-to-end), the approach is correct in terms of reliability and protection of user data, but increasing the final cost of the product.
Apple's smart home applications and Xiaomi differ in their use on different devices. So, HomeKit cannot be installed on Android smartphones, only on native apple gadgets; while Mi Home can function in both systems (Aqara Home is compatible with Apple Homekit).