At the upcoming Wooden House Building / Holzhaus " an annual meeting of half-timbered architecture specialists will be held. The national association of researchers of half-timbered architecture plans to hold a panel session on the topic "Half-timbered buildings: interaction of architects, city planners, developers".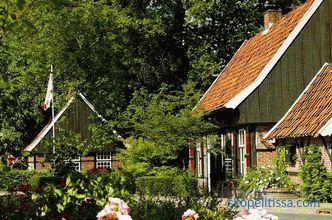 During it, the peculiarities of half-timbered houses in the Dutch region of Twente and the experience of using this type of building in Russian suburban construction will be discussed. Such a meeting is a great opportunity to talk with experts and ask them questions, as well as see new technologies and urban planning solutions.
The event will take place at the Exhibition of Economic Achievements, in Pavilion No. 75 November 19, 2015 from 15:30 to 17:00. You can register for participation in the panel session until October 20.
On November 22, 2015, there will also be a presentation of the activities of the National Association of Researchers of the Frameworks of Architecture for the past time period.