This undoubtedly interesting little house, which was designed by Tokyo studio Sell Space Architects (Cell Space Architects), there are as many as four floors, located at different levels around the main, supporting columns. Thanks to the panoramic glazing of the premises, there is always plenty of light inside and a sense of space combined with a minimalist interior design. The project has almost a code name, as in the James Bond films - Villa Kay (Villa-K). This little engineering miracle is located in the town of Karuizawa near Nagano, Japan.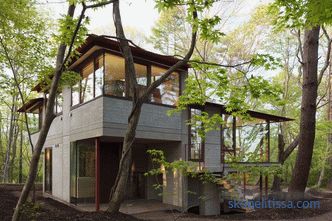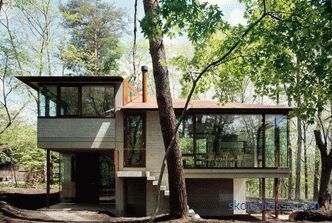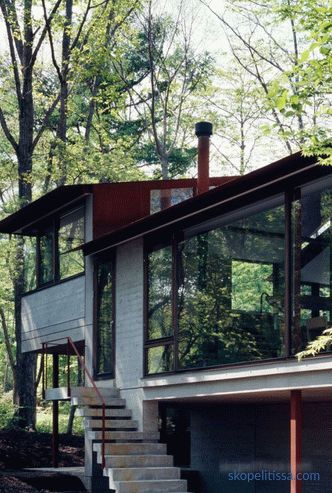 Villa Cay is located in the popular Karuizawa resort town in Japan, in a mountainous area near Nagano . Due to the fact that the house is on an elevation, it offers a wonderful view of any side, especially in winter, when the panorama is not blocked by trees.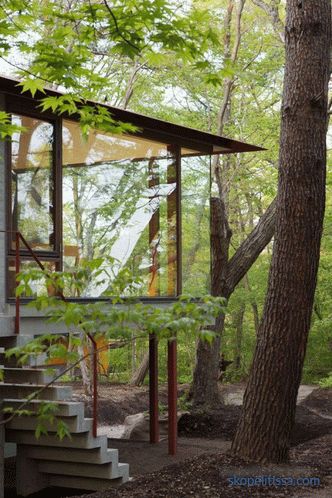 An interesting design feature: the building consists of four rooms, each of which has its own level relative to the surface of the earth, as well as its own roof. As already mentioned, the house as if wraps itself around a single central column - its foundation.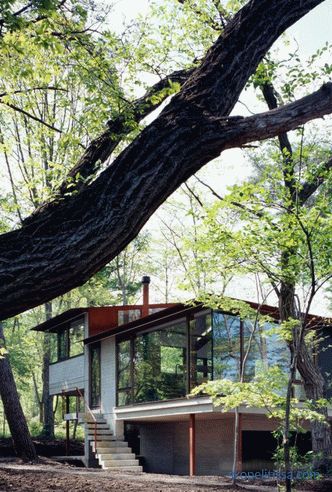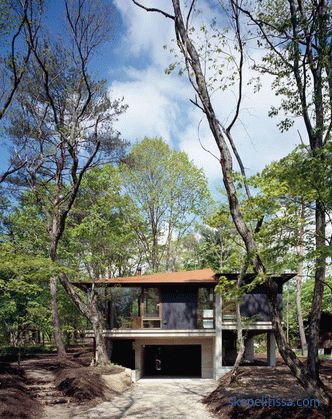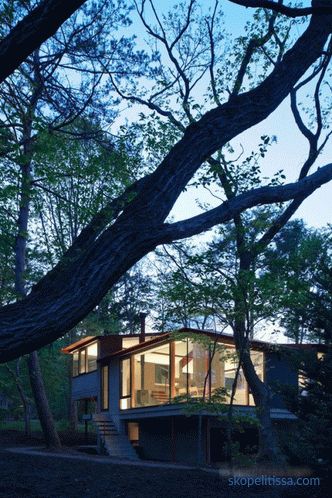 The roofs of all rooms are interconnected at different angles, there are special slots between the roof planes, in which also the light enters and creates additional lighting where it is needed. It is interesting that all the rooms exist as if separately from each other, but with one common element - the very same column. Have you ever seen such unusual houses?