Finnish architect Seppo Mäntyula and the wooden house company Polar Life Haus created and implemented a cottage project that looks like sea waves. Ideas for a unique curved shape were drawn from the designs of boats and aircraft.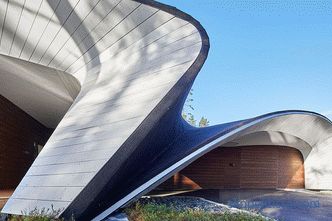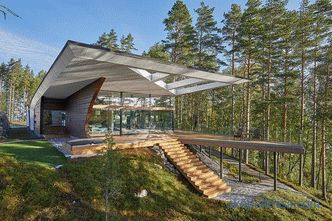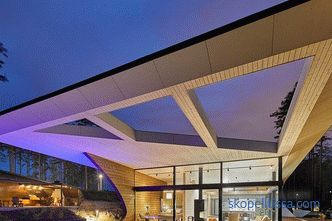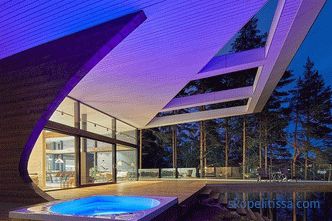 Inside the house there is a lot of light and open space, the outer glass and inner white walls and the ceiling, and in the living room there is a fireplace that will make the cool nights more beautiful and warmer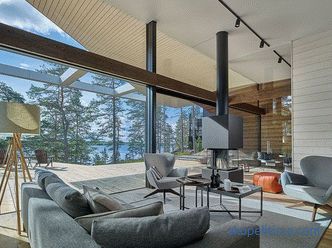 For the living room are about edinonnye dining room and kitchen. In the center of the room is placed a glass dining table "fixed" in its place with a simple pendant lamp.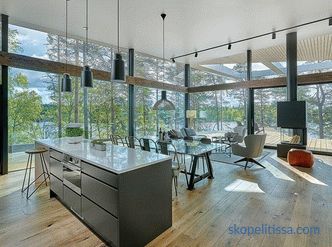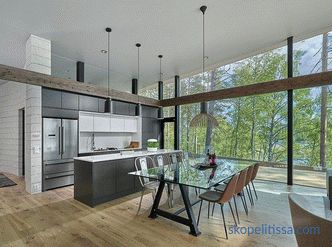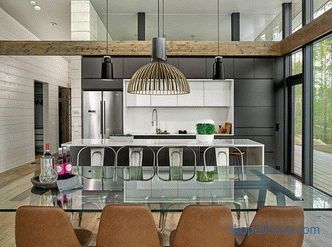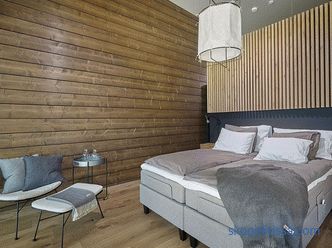 The passage between the bedroom and the bathroom is equipped as a place for changing before water procedures. The walls here are sheathed with heat-treated boards. From the bath there is another exit through which you can get to a private covered terrace.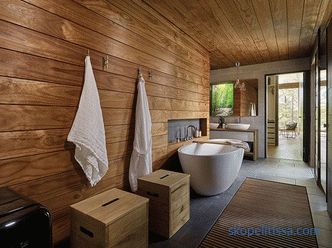 For a few more views of this house, see the following video:
It can be interesting! In the article on the following link read about the cottage above the city.