Natural Light , a view of the desert and mountains inspired by the architects of the Kendle Design Collaborative, who designed this house in the small town of Paradise Valley (Paradise Valley), Arizona.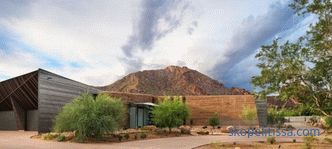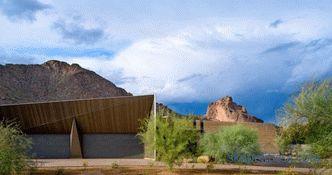 In designing the house, materials such as earth walls, wood, metal and concrete were used.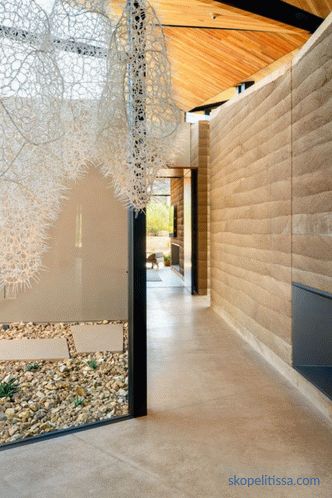 A distinctive feature of this house is a floating roof canopy, the lower part of which resembles tectonic plates that was inspired by local geology and monsoon clouds.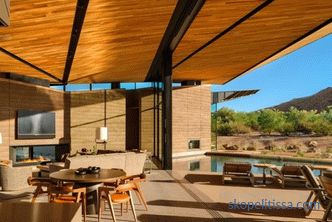 spreads. The canopy indicates the owner's desire to find a balance between monumentality and comfort. First, the canopy is located low to the ground, where the internal living quarters are located, and then rises sharply upward by 180 degrees, revealing a view of the mountains.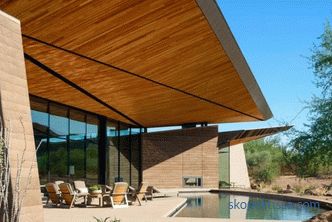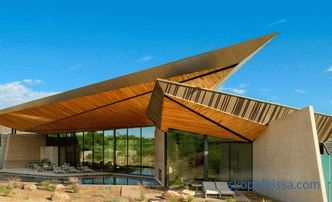 It may be interesting! In the article, read the following link about the house-ark in Poland.
Another characteristic feature of the house is the organization of the interior around the central atrium, located under the open sky, so that daylight and light wind create comfort in the rooms in a natural way.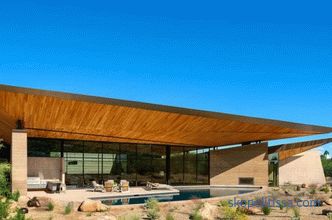 without leaving your house. On the earth walls you can see clearly expressed layers that add an element of naturalness to the home and are able to satisfy the most exquisite taste.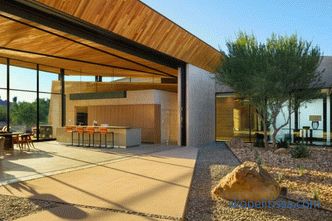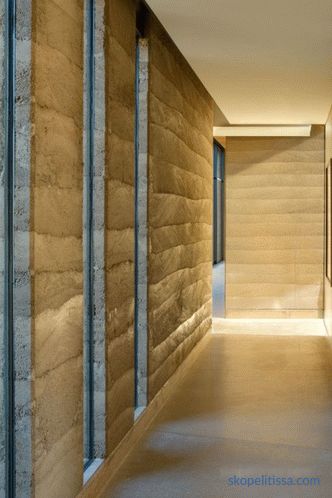 Monolithic concrete walls were used as an alternative to earthbit walls.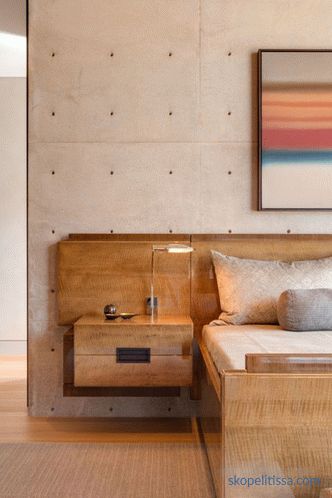 Throughout the house, the interior and exterior rooms smoothly pass into one another, like this bathroom, passing into the courtyard.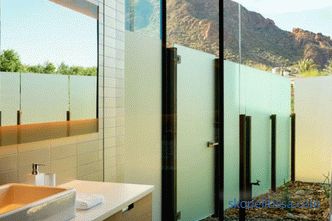 On our site you can familiarize yourself with the most popular house projects from combined materials from construction companies represented at the exhibition "Low-Rise Country".