Everyone dreamed of their own small boat, to surf the expanses of the oceans , seas and rivers! We offer you the most cozy and homely deck for the realization of your childhood dream. Houseboat makes it possible to combine the incompatible: the home environment of warmth and comfort and a passionate desire to travel! The creators of the houseboat, Joe and Alan, called their offspring "Valhalla."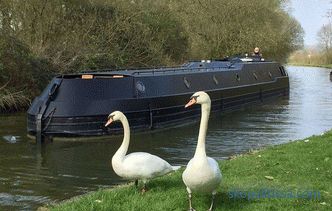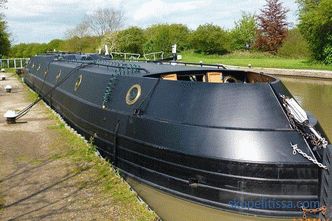 This is how the 20-meter hero of our today's article turned out with a soft oak decor inside and a magnificently colorful view, for the sea, outside . The boat is equipped with a 150 l diesel engine. with. and two 400-liter fuel tanks.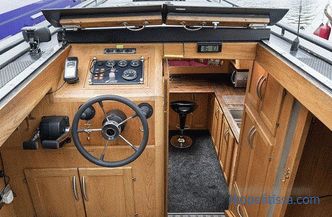 The length of the houseboat is 21.3 m and the width is 3.3 m. So there's enough room for the whole family. Inside - a sitting area with compact sofas, a dining room, an office, a bedroom and two bathrooms. Black parquet flooring is equipped with a heating system, and in the central residential area there is a diesel stove from the manufacturer Sigmar. The house is equipped with all modern amenities: from all kinds of TVs with a small audio center to a full-fledged stove with oven and five hot plates.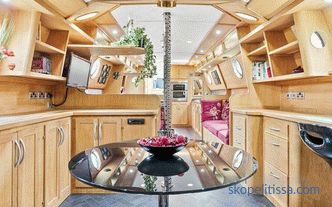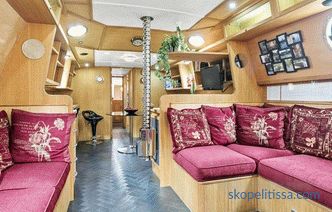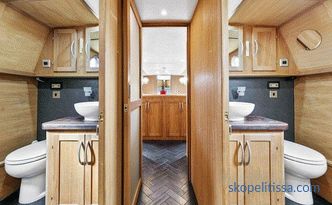 The interior breathes its friendliness and hospitality, because Joe and Alan dreamed of their modest ship 14 years and managed to think everything through for their love floating house! But because of health problems, Alan was not allowed to fully enjoy all the delights of river trips in the UK! It was decided to sell the house a boat and the estimated price was - 229,000 pounds.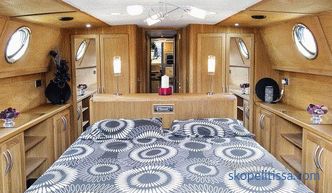 Many people decide to travel in mobile homes, but the boat house is an excellent and unusual alternative with stunning landscapes on the banks of the rivers that you decided to go to melt! So how to have a good time? Invite family, friends, family of your friends and go on a good journey across the river, fishing and enjoying the journey.