Today the company "LESDREVPROM" actively began work on the arrangement of the foundation of his house at the exhibition "Low-Rise Country". As a reliable basis, the company's engineers chose a shallowly recessed surface tape.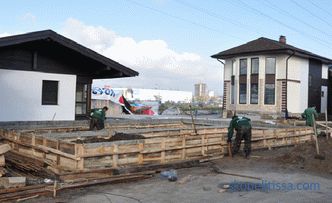 Now the team of the company is working on the installation of formwork and knitting of reinforcement, and in the near future will begin to pour concrete.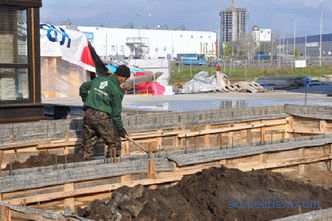 A few weeks later, the company's specialists will begin building their own exhibition house, which, as we have previously said, will be built from wood concrete blocks.