Twin house in Nanaimo, British Columbia, Canada
This unusual two-story house is the result of the hard work of the employees of the Checkwitch Poiron Architects studio in Vancouver. The building looks modern, but at the same time very elegant and, of course, has its own distinctive feature: the designers provided for the possibility of using the space in front of the house simultaneously with the kitchen area on the first floor, which is separated from it only by large sliding doors made of glass.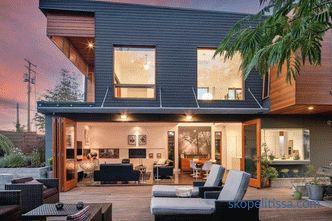 Of course, it wasn't without "tuning": the engineers from Checkwitch Poiron developed and installed a passive system of using solar energy, a heated floor, and a fan-heat exchanger (heats a cold air from the street in winter and vice versa - cools the warm air that enters the house from outside in summer).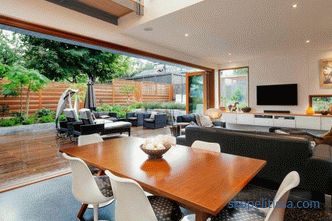 This double, like a sandwich, house of two almost identical halves is an extremely elegant and practical interpretation of a pretty typical house in the suburbs. An interesting detail: the interior corner of the building faces south to enhance the irradiation of surfaces with sunlight, since the longest back wall "looks" to the North.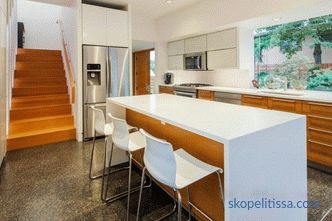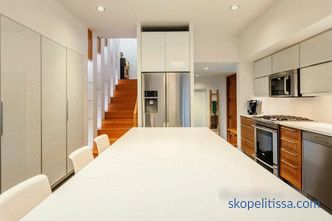 Huge, almost seven meters long, the doors face the South and unite the inner living space with a wooden terrace outside, thereby erasing the conventional the boundaries between the interior and the scenery of the open street landscape.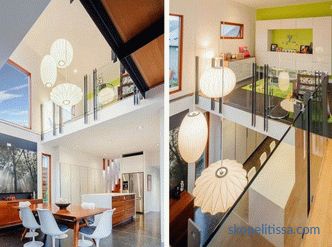 In the floor plan of the building you can clearly see the idea of ​​combining open and partially closed spaces. A passive solar energy system that works in conjunction with a built-in floor heating system, a heat recovery and carefully thought-out lighting helps to achieve economical consumption of resources.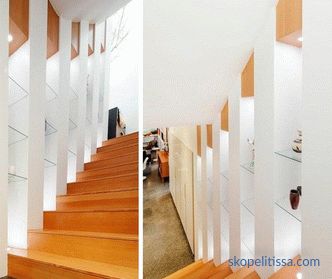 Do you like the project? Would you like to live in such a house?