Today we offer you a story about the next for your attention and exquisite taste the project is a summer cottage, which was developed by the efforts of Andrade Morettin Arquitetos Associados studio experts in 2013 in Sao Paulo, Brazil.
This lovely building cannot boast with its very large size, on the contrary - it is a compact and neat house for a not too long stay with relatives in the country. The authors of the project opted for such building materials as facing concrete and wood in block-modular design. The roof and the facade of the building are sheathed with metal.
This project was named Residência O. Z. and was implemented in a Brazilian town called San Roque. So, let's go!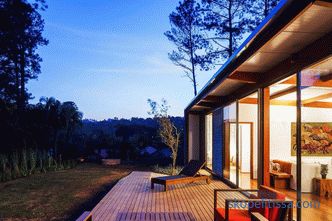 "This is a small summer residence located on a farm in the suburban part of San Roque, about sixty kilometers away from Sao Paulo, - says the architect Andrade Morettin (Andrade Morettin). - At the very beginning, when we were just starting work, it was decided that this would be a place for a short stay, something like a pavilion in which two bedrooms and a living room with an equipped kitchen area.All rooms are arranged in order, one after the other. From each room there is a beautiful view of the landscape and the greenery surrounding the house. "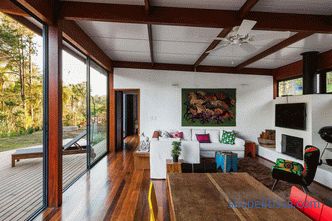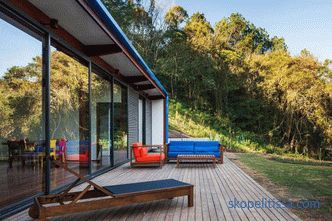 The house is made of cladding concrete and wooden structures, the roof and facade covers a metal profile in combination with polystyrene - a heat insulating material for protection from cold at night.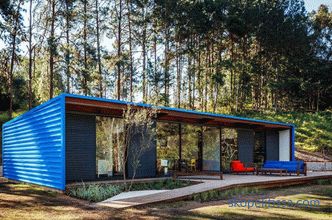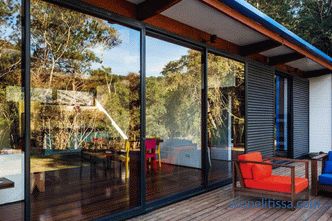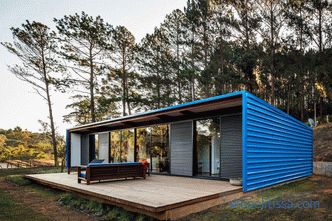 The south-facing facade of the building is completely made of transparent glass and demonstrates the interior a house that seems larger than it really is.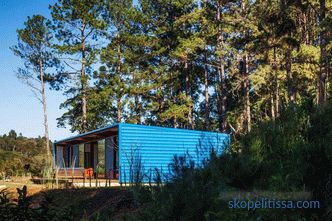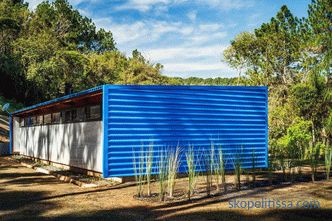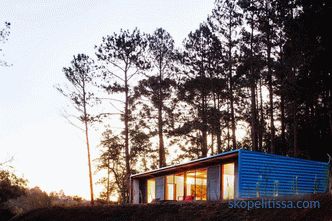 The northern side, adjacent to the hill next door, is very close, reliably protected by polycarbonate panels and a high frame for protection from direct sunlight.
Do you like this unusual country project? Write in the comments!