Retreat - this is the new one, which is at the same time well forgotten by the old. If there is an urgent need to rest from the rhythm of the life of a big city, then many are going on distant hikes - in the forest or mountains. But even more people refuse such a, undoubtedly useful for body and spirit, a temporary renunciation of civilization, since they can no longer do without the comforts that it gives. They are frightened by mosquitoes, cold and the need to carry a heavy backpack with equipment for the night.
To avoid these inconveniences, retreat routes have been created — in the forest or mountains. They allow you to combine leisure and comfort, because the route is designed so that the team could spend the night in a comfortable house with all the amenities.
You can also take a retreat for a while - a week or a month and live this time completely alone with yourself.
For mountainous terrain, stone and concrete retreats are ideally designed to fit into the surrounding landscape as much as possible. It uses a blend of rustic comfort and practicality of modern stylistic solutions.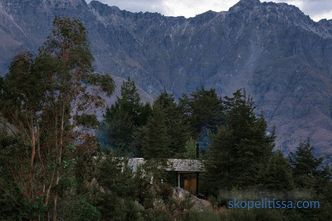 This mountain retreat was built in 2008 by the Auckland studio Fearon Hay Architects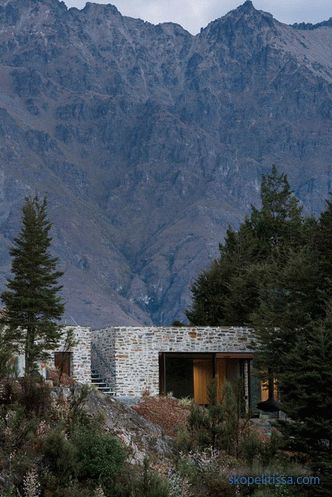 Stone wall decoration harmonizes well with the modern flat roof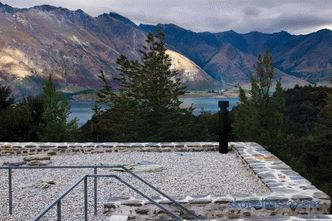 The house, located at Templeburn Station, Queenstown, New Zealand, offers stunning views of the local Lake Wakatipu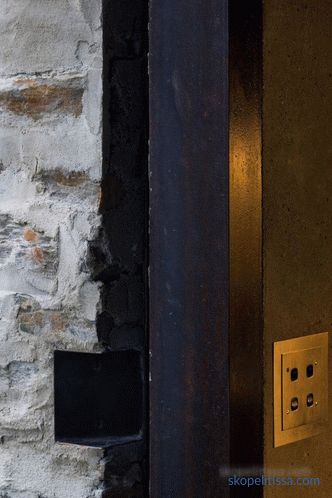 Simplicity and Reliability used structures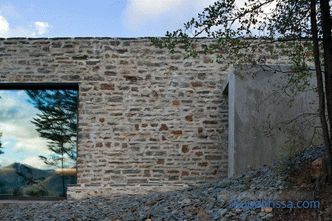 The colors and textures of the building lining are combined with gravel paths, and all this against the backdrop of the Alpine slopes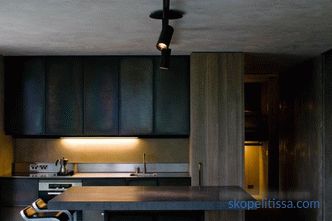 Internal di Ain made in the style of Hi-Tech, but taking into account local conditions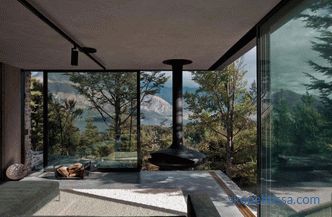 Panoramic windows are a great solution for meditations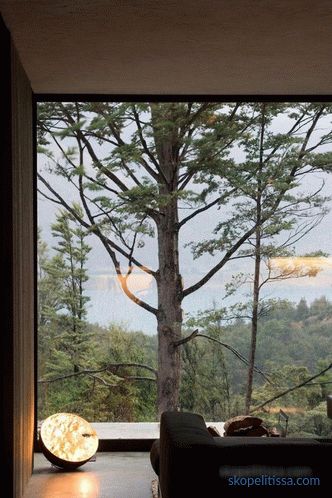 At each time of year the view from the window is beautiful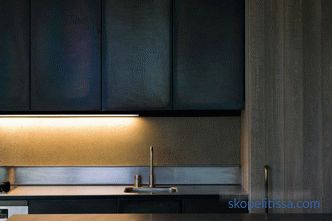 The house is equipped with modern equipment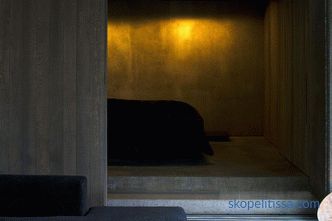 Adjustable lighting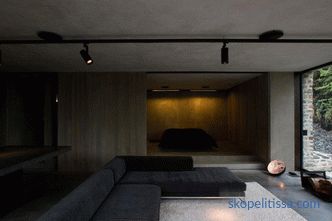 Zoning of the space was done in several ways at once - lighting and furniture arrangement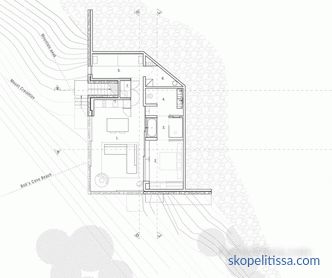 Plan of the retreat - top view of

Plan of the retreat - side view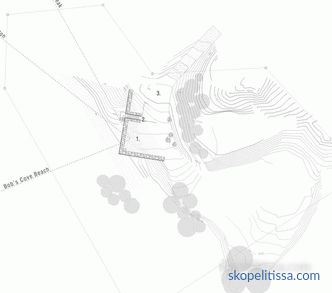 Plan of the site of the area adjacent to the retreat
The architecture of the mountain retreat is most unobtrusively inscribed in the alpine landscape, combining power and sophistication . The building is in harmony with the mountain slopes, and the interior decoration and arrangement give a sense of welcome comfort, after a walk in the mountains.